Reliefs
Reliefs : Diary of devs #3 : Collections update
---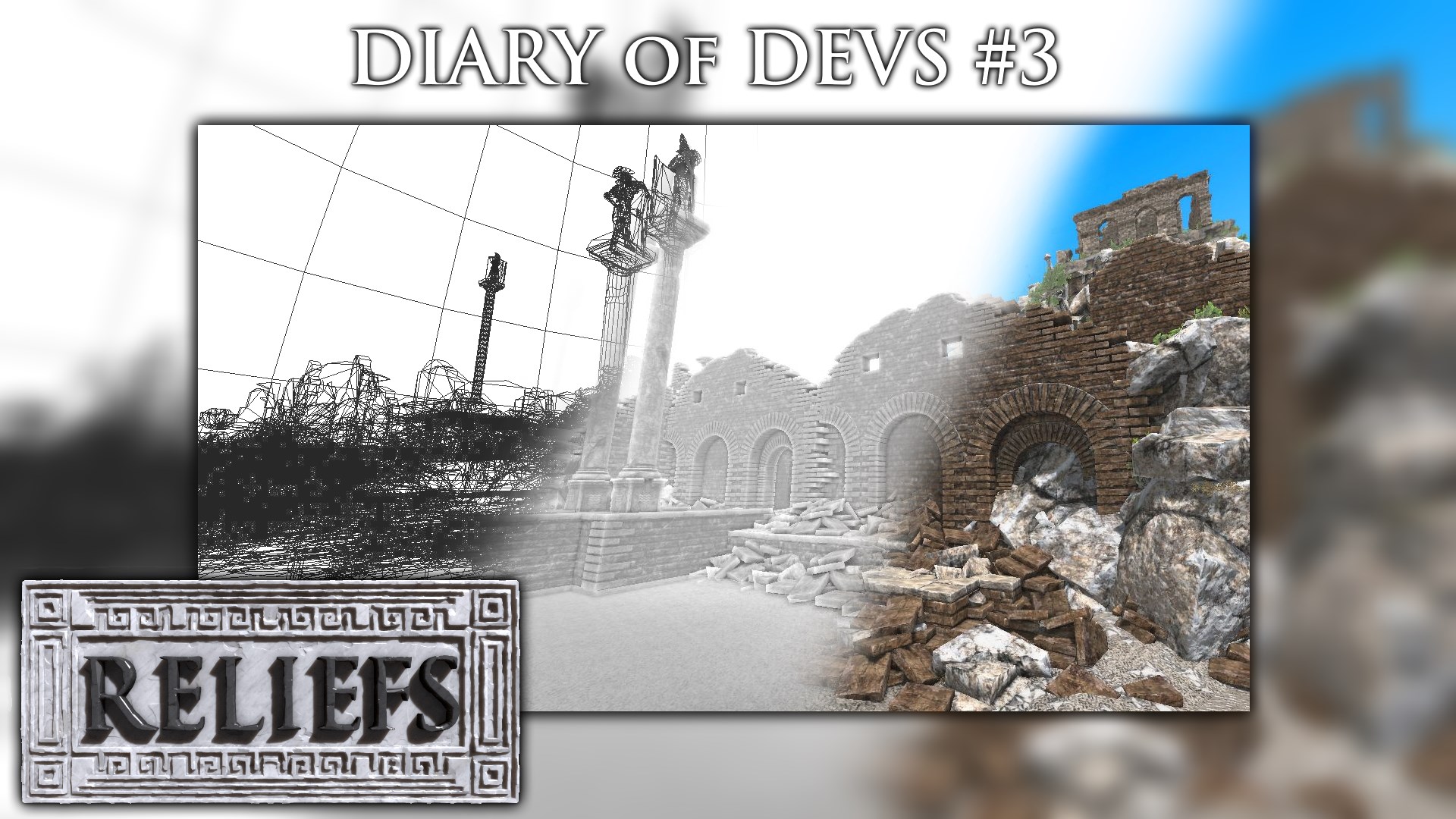 Hello everyone!
Diary of devs ?
Every week without a patch or update for Reliefs. I would do a small diary to explain the progress of the next update for Reliefs.
In this diary, I show you the last screenshots, objects or just you explain the next patch or update content. I try to involve you in the development of the game, in order to give you the last news of the game development. Do not hesitate to submit your opinion.
Collections update :
With this update, the last tabs in the interface in the game will finally be available!
These three tabs are collection tabs, they allow you to collect many objects of the world of Reliefs.
Various simple or complex puzzles will enable you to recover these objects to better understand the life during the time of Roman age or the big work accomplished in the game.
Twenty objects per tabs will available at the end of the early access of Reliefs, and all objects in these tabs can see in 3D under the "viewer interface objects" in the game.
The tabs :
Collection : Objects
This tab contains many objects of the daily life at the time of Roman age. In order to show you their technology or their knowledge level at this age.
Collection : Statues
Every statues of the game can collect on this tab. Gods of puzzles or the simple statues that you meet in the world of Reliefs.
Collection : Views
The view objects are the miniatures of a part of an element of the game. For example, a part of a temple that you meet in Reliefs.
How to collect them ?
These objects are hidden in the world, in a big chest behind a puzzle. To open this chest, you need to recover three parts to unlock the chest.
This update is not for this week, and I'm not sure that she will be ready for the next week because is a not simple update, is very complex to make this.