Reliefs
Reliefs : Time update : 0.01.098.211118
---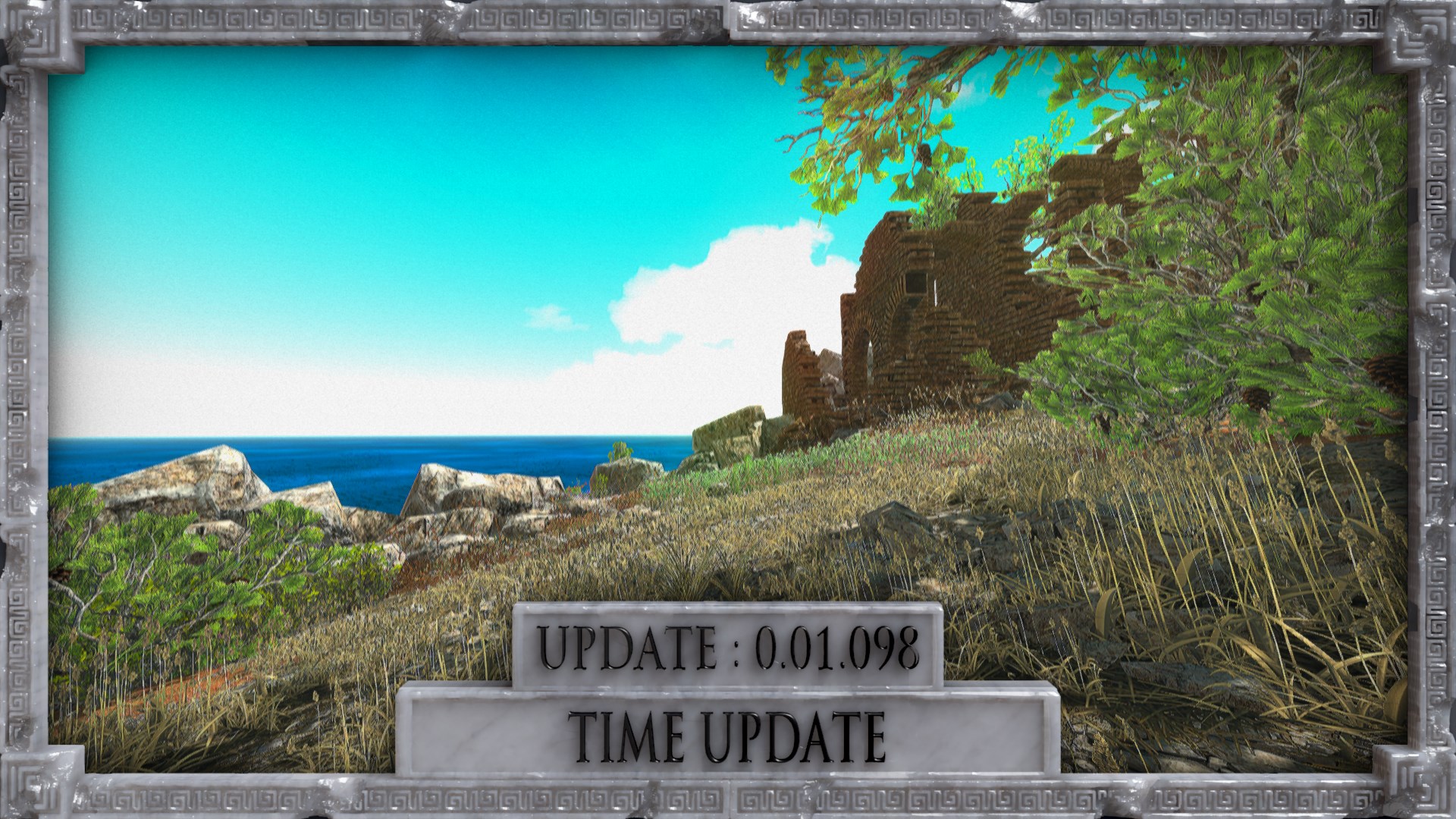 Hello everyone !
A new update is available this week for Reliefs!
The time update :
The time update deletes the old system to pass the time. And add the new system more simple and quick.
Also, this update adds a new objects and update the olders like maps or bas-reliefs.
The news functionalities :
Time system : Now if you want to pass the time because is the night for example. You must use the sundial that you can find everywhere in the world. When you use this sundial, the time passed very quickly. Press a key to leave the use of this sundial for restart the normal time. Every sundial are not far to the respawn pillars.
Bas-reliefs :
A new objects are available to replace the old bas-reliefs object's. The bas-reliefs are on a shelf to be more visible in the world.
Maps :
A new object is available to replace the old maps object's. The map is on a shelf to be more visible in the world.
Take system :
The script for taking any objects in the world is now updated. The old script date of more than two years and many problems could be appear when you use it.(Objects not delete in the world, a another object could be deleted in place of the object you can want.)
Tutorial map :
More rocks are now available in the temple area, because, if your game session was updated when the player was in this area and if the player did not have a rock to open the gate. The player could stay stuck in this place.
Area :
For this update, all areas was been updated, to place the new sundial and to update the positions of the bas-reliefs and maps object's.
Bug resolves :

Bug#1 : A maps had not been added in the world. In the south of the world.
Bug#2 : Every bas-reliefs are now unique. If your game session was updated and if you recover the bas-reliefs that you already had, this bas-reliefs is not counted as a new bas-reliefs.
Bug#3 : Some objects could not be deleted by the old script to take the objects in the world.
Bug#4 : The old time system could not be used with a gamepad.