Reliefs
Reliefs : Update : 0.01.090.250918
---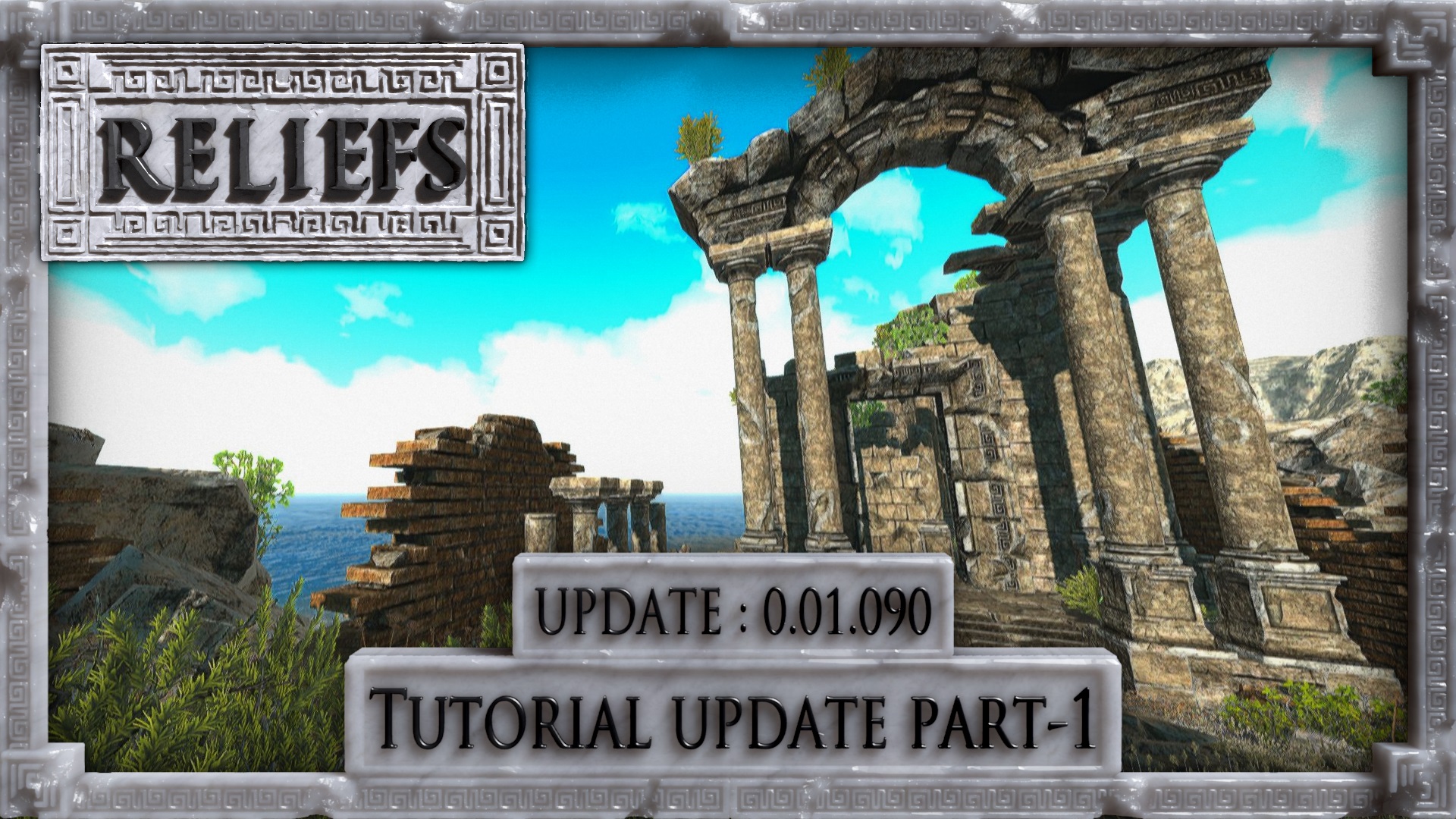 First of all, hello everyone and a big thank you to you!
After the small and not visible release of Reliefs. Since more than one week, the game has a real success!
Thanks to your follow and support, this project becomes a bit more a reality every day !
You can continue to follow me on the social network or just on Steam with the wish list.
After every new update or patch, you will be notified immediately.
Update : Tutorial : Part 1
I split this update in two parts. Because she is very complex and long to produce.
For the first part, many new fonctionalities are available to improve the game, the gameplay and correct some problem.
The part 2 of this update, will come the next week, with the new tutorial.
If you have a bug or a problem in the game, do not hesitate to contact me.
If you have any idea or suggestion, do not hesitate to post on the forum.
The new fonctionnalities :
Help in real time :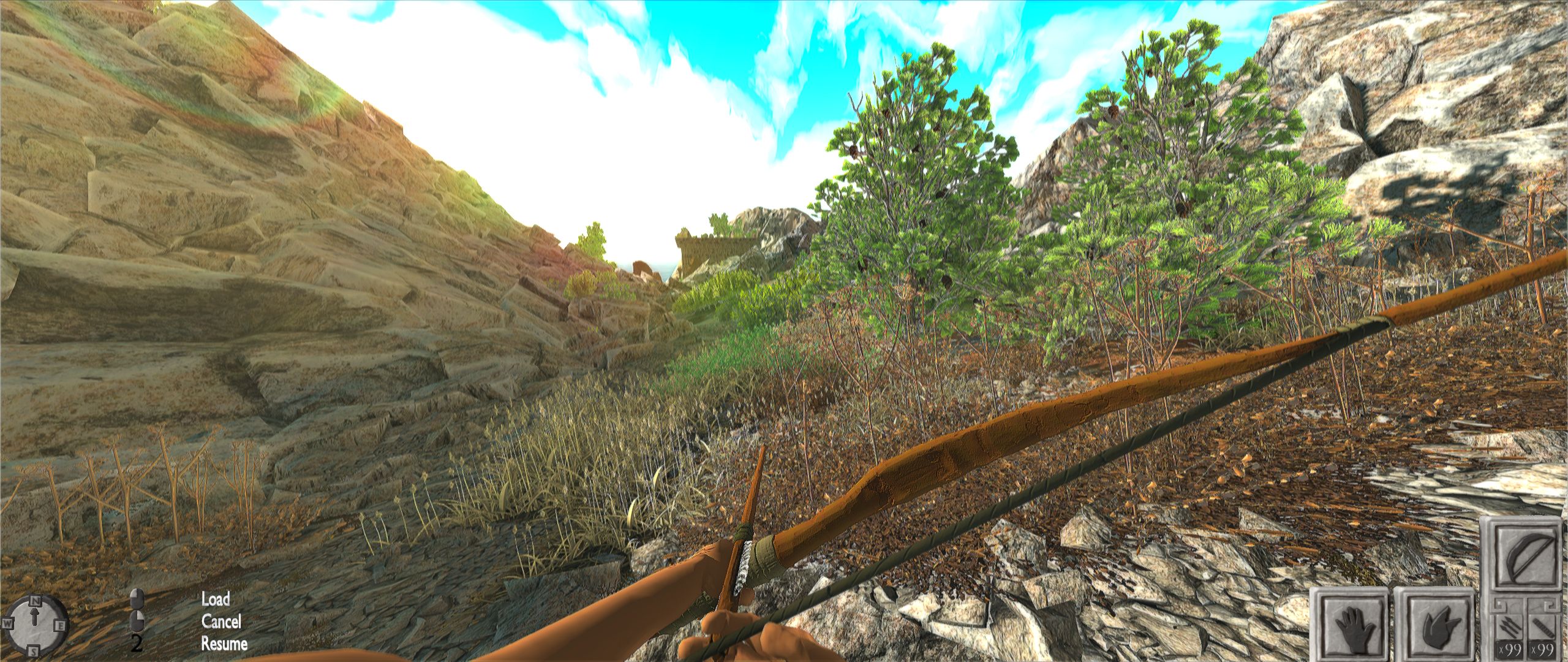 Now you have new indication of the keys in real time when you use the torch or the bow for example.
This indication of the keys work for the keyboard and mouse, but also the Xbox joystick if he is plugged. If you have an Xbox joystick plugged in your PC when you launch the game, this joystick has the priority of the keyboard.
If you don't want to use the joystick, unplugged the controller and restart the game to update this change.
Tutorial panels :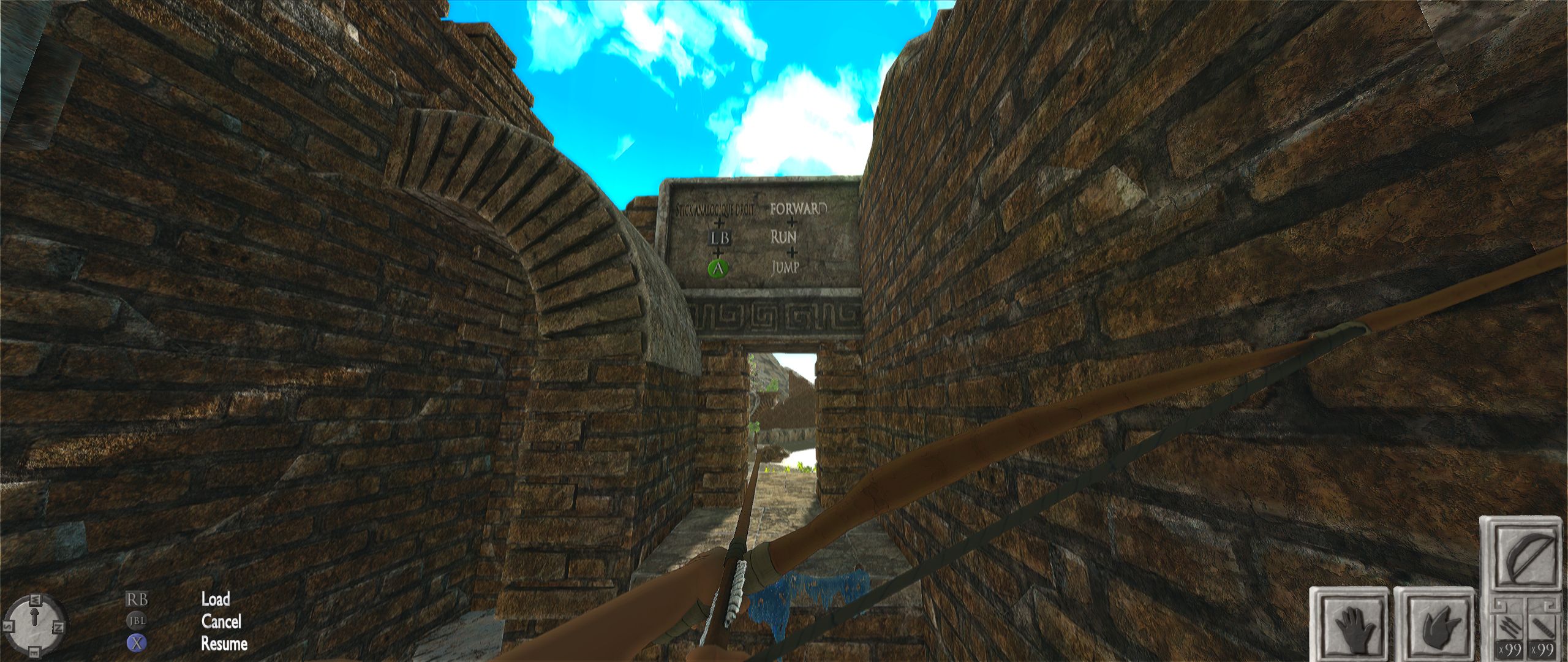 When your joystick is plugged, the tutorial panel now indicated the Xbox keys.
Example (Before : Button 10 / now : A). The tutorial with the joystick is now more simple.
This novelty is also available in the keys options, when you change the keys of your joystick in the options keys, the keys are now displayed correctly.
Creation of objects :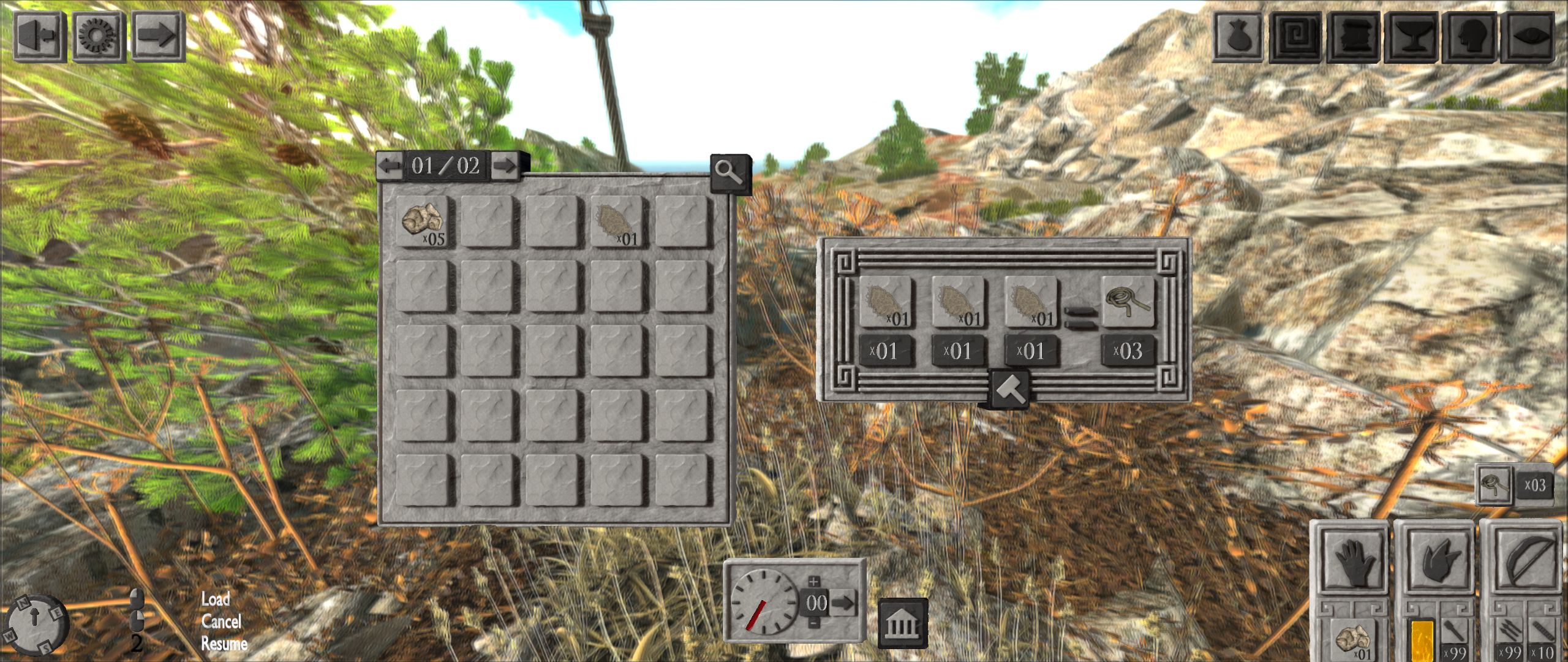 Now, when you created a new object, this creation is indicated with a new icon.
A simple icon at the bottom of the screen for the classical objects. An icon at the top of the torches when you make a new torches.
And an another icon at the top of the bow when you make a new arrows or ropes.
Zoom on the maps :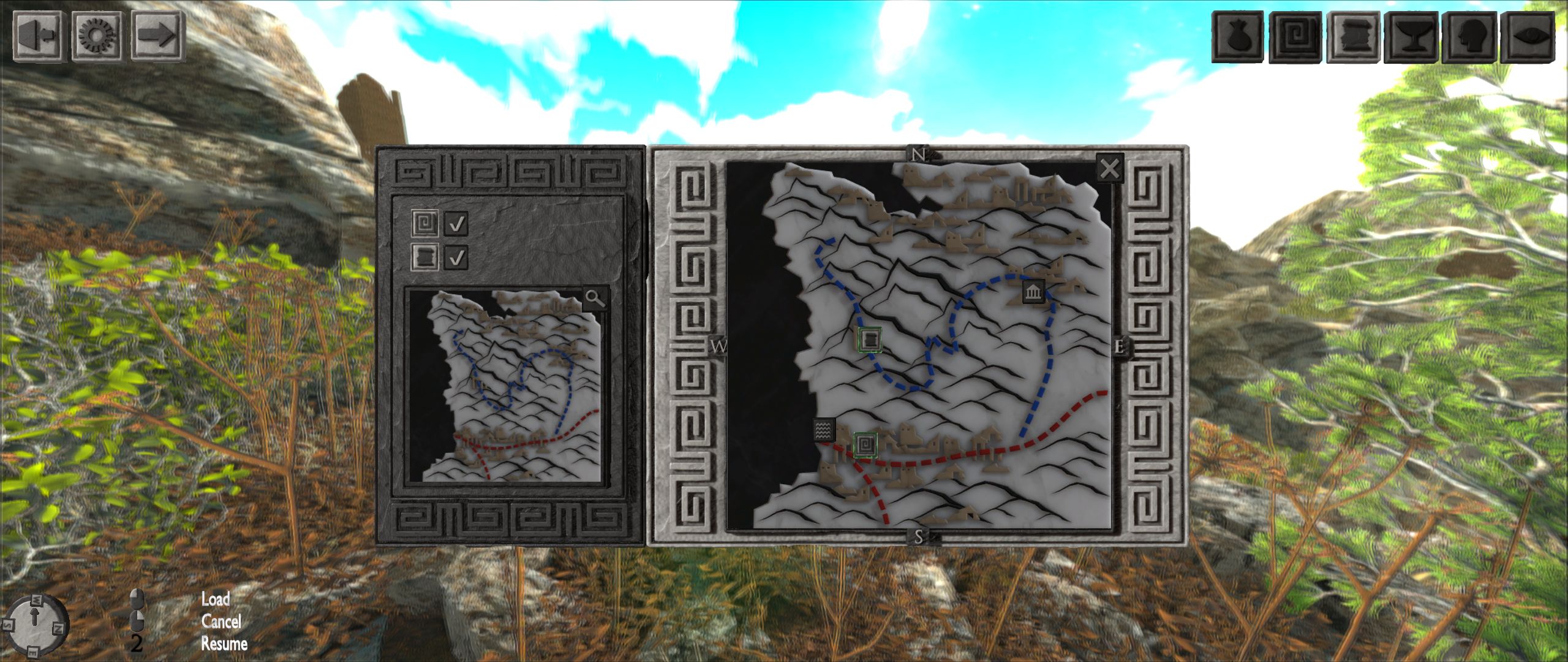 You can now zoom in on your own maps.
The maps were updated graphically (more marble) and there are now helpful
Every new maps shows you in his influence zone the reliefs, objects, statues or views available.
But they also indicated the spawn points of player and the boat.
Compass :

Now the compass show you all cardinal points, not only the north. This allows you to travel more simply in the universe of Reliefs
Bug :

When your joystick is plugged, you can add a dozens of torches when you press the key on your keyboard "drop the torch". This problem is now solved.
Files
Reliefs_update_0.01.090.250918.7z
239 MB
Sep 25, 2018