Reliefs
Reliefs : Patch : 0.01.89.170918
---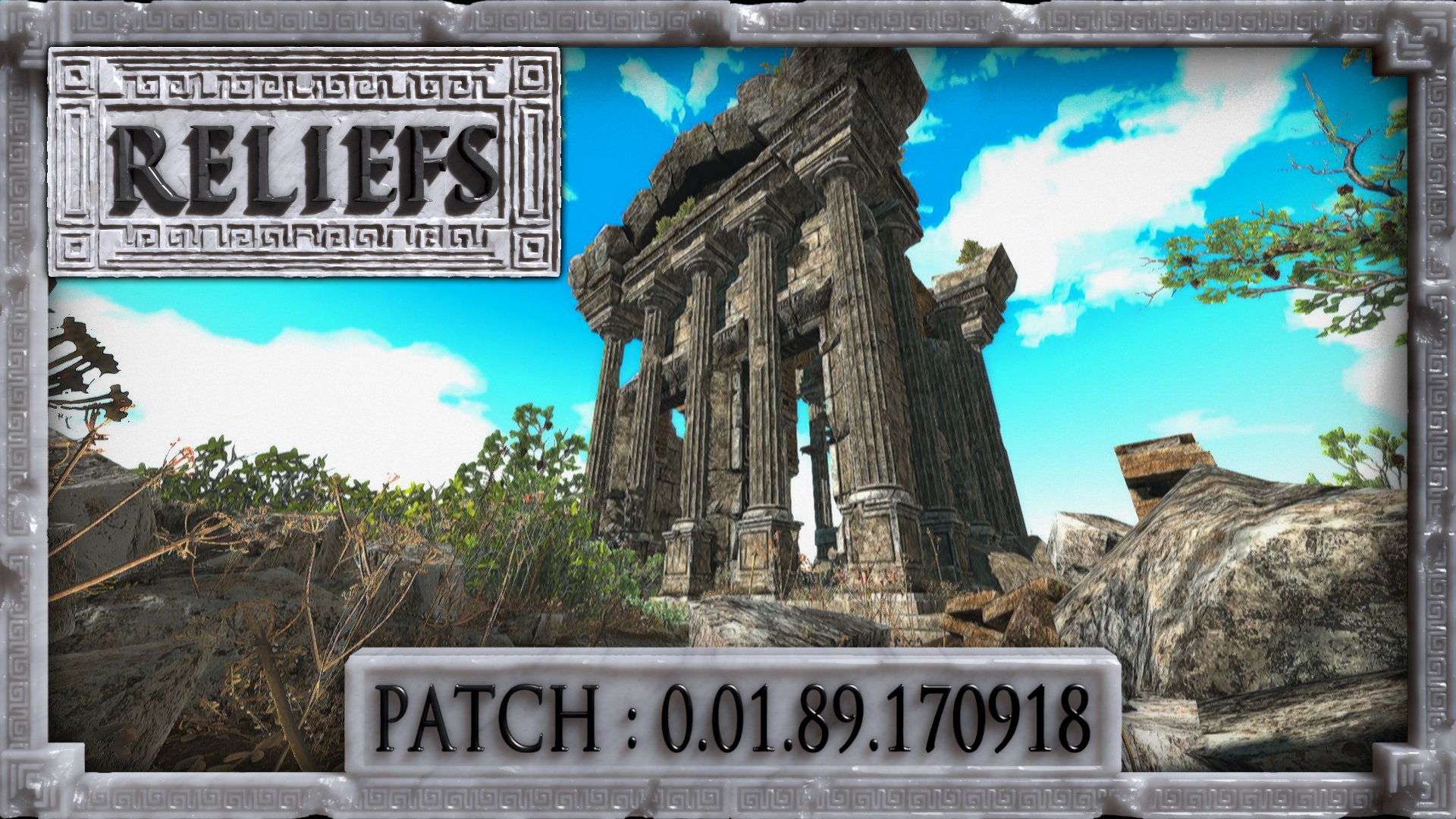 Hello everyone, first patch for Reliefs is now available!

Since the release of Reliefs, many bugs they have repported. For this week I propose this patch to allow you to explore the world of Reliefs in the better conditions.
For the next week, if I have no delay. I propose you a new major update for the tutorial. Many people found that the tutorial is not intuitive and logical. I will rethink the tutorial with new functionalities and delete the olds, as in the video example in the tutorial who have a tendency to do crash the game.
Thank you very much for your support and your follow. I remain attentive to your opinions. If you want more information every day, you can follow me on the social network.
This patch corrects 32 problem of the game listed below, (17 bugs were listed, but many problems have several bugs.) :
Add :
New #01 : New images are available in the load windows in the game.
New #02 : The sounds of the puzzles were increased.
New #03 : Now when the torch is on the floor, she emits a sound of fire.
Bugs :
Bug #01 : Justitia (wraith in the tutorial) is now blue, not pink.
Bug #02 : Now, Justitia follows correctly her path.
Bug #03 : All animations of the puzzles now working.
Bug #04 : The player doesn't see anymore through the structures when he jumps.
Bug #05 : Updating the white background when the player appears in the tutorial.
Bug #06 : The player will not be longer stuck in the rocks.
Bug #07 : In the water, when the player collides with a wall. The "splash" sounds will not be activated in loop.
Bug #08 : The player can not activate anymore the spawn pillar in loop.
Bug #09 : The player can not activate anymore the harbor to spawn a boat in loop.
Bug #10 : The collision of many actors now appears correctly in game.
Bug #11 : The camera doesn't turn in loop when the windows of the game was not activated.
Bug #12 : Now, the camera doesn't move quickly when the player closes the inventory.
Bug #13 : The numbers in the craft pictures in the tutorial for the torches, arrows and ropes are now correct.
Bug #14 : The save of the actors are now take correctly their position and rotation when be active.
Bug #15 : Now, no particles appear when you select the torch in the game, if you don't have a torch.
Bug #16 : Sound effects of birds and insects, load now correctly information about options for the volume of sound.
Bug #17 : The actors doesn't change their rotation when he saves their position.
Files
Reliefs_patch_0.01.89.170918.7z
228 MB
Sep 17, 2018